Healthcare Inflation Seen Driving Private Insured Patients' Hospital Costs Higher than Self-Pay Costs
Key Findings

Insured inpatients cost hospitals an average of $1,734 more than self-payer inpatients

The difference between inpatient hospital costs for the insured and self-payers grew from negligible in 2001 to $1,734 in 2018

Heart attacks cost hospitals $22,599 per insured inpatient, compared to $6,191 for self-payers

The insured cost more than self-payers for ten major hospitalizations
Privately insured people cost hospitals an average of over $1,700 more on inpatient stays than people who self-pay or aren't charged.
HealthCareInsider analyzed cost data on inpatient hospitalizations going back to 2000.1
The government tracks hospital costs nationwide through its Healthcare Cost and Utilization Project.
The data shows that the difference between hospital costs for the insured and self-payers has grown from near zero to $1,734 since 2001.
Hospital claims experts cite a range of factors that may underlie the widening gap.
"One factor in the growing discrepancy between insured and self-pay patient costs is hospitals' tiered charge system, which assesses private insurers higher charges than they do cash pay customers, particularly those that negotiate in advance," notes Bill Ashley, CEO of third party claims administrator Allied National.
"As healthcare costs have grown faster than inflation over the past two decades, cash pay patients have been able to cover less of the costs."
"The second factor," Ashley notes, "is that self-payers may voluntarily limit use of health services, for example, by leaving the hospital early or declining marginally beneficial services."
Other experts have explored the question of whether our fee-for-service model encourages overprovision of services to enable providers to maximize income.2
Insured Cost More than Self-Payers for Ten Major Inpatient Stays
HealthCareInsider also examined the costs of ten major inpatient hospitalizations for reasons ranging from heart attacks to bone fractures.3
We found the insured cost hospitals more than self-payers for ten major conditions treated on an inpatient basis.
On average, the insured cost $17,381 for the ten conditions, compared to $12,144 for self-payers.
That's a difference of $5,237.
The most extreme difference is between the cost of insured and cash-pay patients' treatment for a heart attack.
The insured are billed $22,599 per hospital stay for heart attacks, compared to $6,191 for self-payers.
That's a margin of $16,408 or 365%.
Private Insured vs Self-Payers: The Costs of Ten Inpatient Stays
The insured cost hospitals more than what self-payers do for several heart diseases.
For coronary atherosclerosis (artery disease), privately insured inpatient treatments cost $5,216 more than for self-payers.
The insured also cost hospitals $13,802 more for liveborn childbirth.
Private insured patients cost an average $15,931 compared to cash-payers' $2,129.
But the price for self-payers of lower costs may be poor health outcomes.
Ashley says self-payers may avoid routine exams and diagnostic lab panels that could identify a condition such as bile duct disease before it gets serious.
The Insured May Also Save by Self-Paying
Disparities between hospital stay charges for the insured and self-pay prices mean even the insured may get a better deal self-paying under certain conditions.
Insured folks with high-deductible health plans (HDHPs) may want to ask providers about self-pay prices and compare them to their insurer's prices before deciding how to pay for inpatient hospital stays.
If they opt to self-pay, they should try to negotiate in advance, and speak with their insurer and see if they can get the bill applied to their deductible.
High-deductible plans can go up to $7,050 for an individual or $14,100 for a family.
---
Explore
The Costs of Hospitalization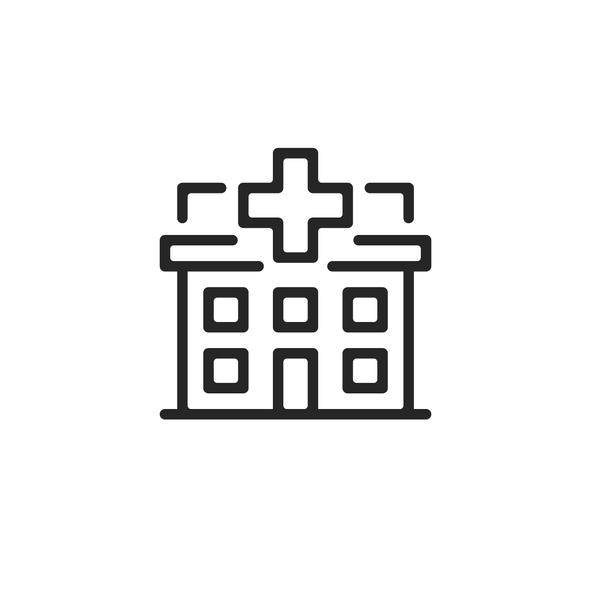 On average, someone can expect a hospital stay to last days and cost dollars, with a percent chance of death.