We'll Help You Find The Right Healthcare Plan
Let's make health insurance a little bit easier.
Learn about your 2023 health insurance options.
Get quotes, compare plans and find coverage.
Calculate your Obamacare subsidy
See how much you can save on health insurance. Then compare plans across top carriers
Fill out your info to find out.
As seen on:

Articles that might interest you
CATEGORIES GRID OR ROW MODULE
About Us
HealthCareInsider.com is owned and operated by HealthCare.com, a privately-owned company whose mission is to help consumers make better healthcare decisions. We're a team of 125 people located in NYC, Miami, Indianapolis and Guatemala City. We're an online healthcare company focused on improving how you shop for and enroll in health insurance coverage. Our mission is to empower individuals, families and small businesses by providing information and recommendations. We want you to make better decisions about managing your healthcare.
---
Guided Online Experience
Our tools can help you navigate the complicated world of health insurance by providing you step-by-step instructions on getting you the right coverage.
Compare 13,000+ Insurance
Plans and Save
Choosing the right health insurance plan can be daunting. Not everyone has access to or is a healthcare expert so we provide explanations, guides, and advice from real healthcare experts to help you make better decisions.
Personalized
Recommendations
We sort through your options in our database, and point you in the right direction based on your needs, preferences, and budget.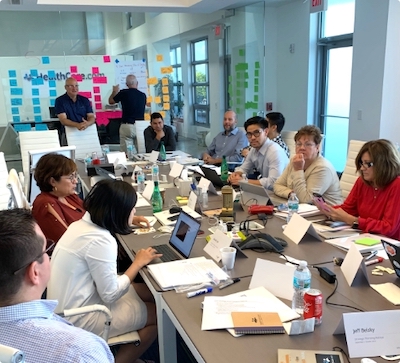 About Our Content
Our goal is to help people find answers to their most pressing health insurance questions. We take our content seriously because millions of people rely on us to get the most up to date, accurate, and objective information to help them make better healthcare decisions.
We make sure to uphold high editorial standards through the use of expert reviewers, who vet all our content before we publish. They help us provide unbiased, accurate, and useful information to our readers.